Trade
The Predators have acquired Brandon Bollig and Troy Grosenick from the Sharks for a 2018 sixth-round draft pick.
Bollig is an AHL depth move and brings no offence to the Predators should he be called-up at some point. The 31-year-old has eight goals, two assists and 68 PIMS in 45 AHL games this season.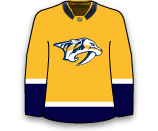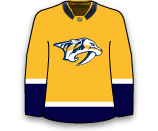 Bollig in; Stajan out.
Bollig has been a healthy scratch for the last two games, but will be back in the lineup tonight vs. Dallas. He has just two assists and a minus-6 rating in 27 games this season.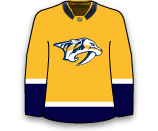 Trade
The Flames have acquired Brandon Bollig from the Chicago Blackhawks for a third-round pick.
Bollig scored seven goals with seven assists and appeared in all 82 games with the Hawks last season. He brings a physical style of play to the Flames, but he likely won't help anyone's fantasy team next season.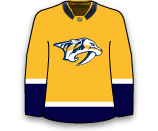 Suspension
Bollig was suspended for two games for boarding the Wild's defenseman Keith Ballard in game 4.
Bollig will miss game 5 and 6 because of the suspension and is expected to be replaced by Peter Regin in the Hawks' lineup tonight. It's the first time Bollig has been fined or suspended in his three-year NHL career.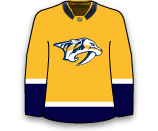 Signing
The Blackhawks have signed forward Brandon Bollig to a three-year contract extension.
Bollig will make an average of $1.25 millions US per year. Bollig has been a big part of Chicago's fourth line this year. He has dressed for all 62 games this season, scoring six goals, with six assists, a plus-2 rating and 69 PIMs. His fourth-line role has limited him to 10:05 TOI per game, but that is an effective 10 minutes that evidently the Blackhawks want to keep around through the 2016-17 season.
Source: Jay Zawaski 03/3/14, 5:23 am EST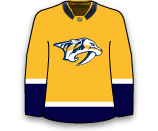 Viktor Stalberg in. Brandon Bollig out.
Bollig played in Game's 1 and 2 while Stalberg was a healthy scratch, however he will take a seat for Game 3. He has no points and is a minus-1 in five games in the Playoffs.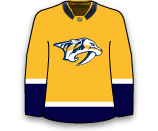 Bollig in; Stalberg out.
Stalberg, who has no goals and three assists in the playoffs, said he talked to Quenneville about the possibility he would be out for opener against Boston. Bollig, listed at 6-foot-2, 223 pounds, brings a more sizeable presence against the physical Bruins compared to the 6-3, 209-pound Stalberg, who is more of a speed player.
Source: Jay Cohen 06/12/13, 2:21 pm EST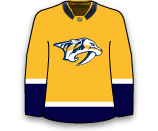 Bollig has been recalled.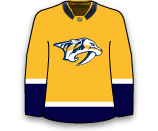 #Blackhawks reassign forward Brandon Bollig to Rockford of the AHL.
Bollig had no points in 17 games with the Blackhawks this season. He will return to the AHL where has nine points in 35 games.
Source: Chris Kuc 04/1/13, 1:08 pm EST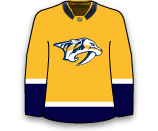 Other lines the same as yesterday for #Blackhawks. 39-22-52
Bollig is expected to play on the fourth line tonight. It will be his NHL debut.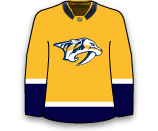 Bollig prob make his NHL debut.
Expect Bollig to play a fourth-line role for the Blackhawks.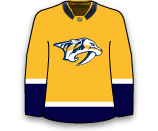 The Chicago Blackhawks have recalled forward Brandon Bollig from the American Hockey League's Rockford IceHogs.
Bollig gives the Blackhawks depth up front. More importantly, he's the team's new fighter.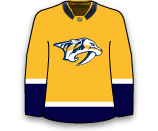 The other players sent to the American Hockey League's Rockford IceHogs were: Brandon Bollig, Chris DiDomenico, Byron Froese, David Gilbert, Andrew Shaw, and Paul Zanette, and defensemen Simon Danis-Pepin, Shawn Lalonde, Ryan Stanton and Ben Youds.