Moore will draw back into the Maple Leafs lineup on Tuesday.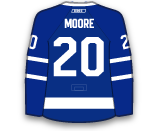 Moore will draw back into the Maple Leafs lineup on Saturday.
Moore has been out of the lineup for the last two games, but is expected to replace Nikita Soshnikov in the lineup tonight vs. the Capitals. Moore has three goals and three assists (six points) in 15 games this season.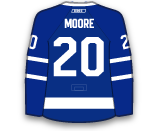 The Maple Leafs have signed Dominic Moore to a one-year deal worth $1M.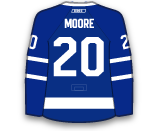 The Rangers have re-signed Dominic Moore to a two-year deal worth $3 million.
Moore had six goals and 12 assists (18 points) in 73 games with the Rangers last season. He was a very valuable piece to the Rangers Stanley Cup push and the 2014 Bill Masterton Trophy winner will be a key member of their bottom six this upcoming season.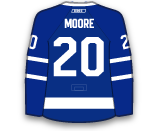 As expected, Dominic Moore (oblique) says he's good to go Saturday at Montreal.
Moore missed the last seven games, but the depth forward will be back on Saturday. He had one assist and a minus-5 rating in 11 games.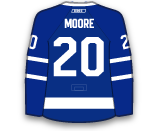 Rangers head coach Alain Vigneault said if he were a betting man, he'd bet on Dominic Moore being back in Rangers' lineup Saturday vs. Montreal.
Moore has missed the last six games with an oblique injury. Moore has one assist and a minus-5 rating in 11 games, he is not a realistic fantasy consideration.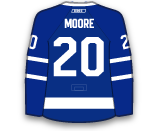 Moore (strained oblique) is out 7 to 10 days.
Moore has just one assist and a minus-5 rating through 11 games this season. Brandon Mashinter will enter the lineup with Moore out.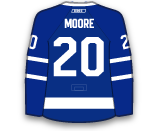 Rangers have signed C Dominic Moore. The deal is for one year and worth $1 million
In 530 games, Moore, who played for the Sharks in 2011-12, has 67 goals and 185 points. He sat our last season for family reasons.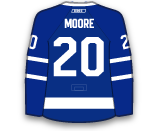 Looks like Dominic Moore will get the start tonight alongside Galiardi and Wingels. #SJSharks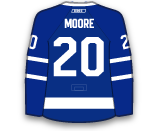 Dominic Moore out for the rest of this road trip, McLellan says he expects him back "probably over the next week." #SJSharks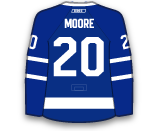 Moore out tomorrow
With Moore out, look for Torrey Mitchell to draw back in. The newly acquired center has an assist in three games with the Sharks.
Source: Kevin Kurz 02/22/12, 9:45 am EST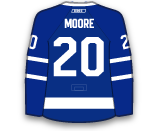 Moore here, will center McGinn and Mitchell.
Expect Moore to play on the third line tonight. The versatile pivot scored four goals and 19 points in 56 games with the Lightning.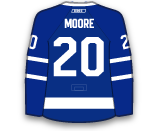 Lightning acquire second round pick from San Jose
Moore gives the Sharks a lot more options down the middle.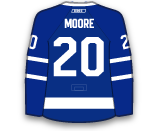 I don't see Dominic Moore on the ice for #TBLightning warmups.
Sounds like Moore will be a healthy scratch. The pivot has four goals and 19 points in 56 games.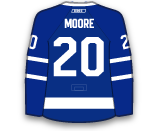 Dominic Moore is on the ice for #tblightning this morning after missing Tuesday
Moore was held out of yesterday's practice due to an illness. Through his first three games, the third line center already has a goal and an assist. As a vital member of the team's checking lines, his absence yesterday was likely precautionary.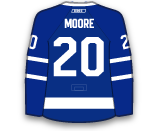 Boucher, as of today, expects Moore to be ready for Friday opener vs Carolina, provided rest of this week goes well
Doesn't sound serious as Moore has no structural damage on his back. Last season he scored 18 goals and 32 points while provided solid, two-way play on the third line. Expect him to repeat those totals this season under coach Guy Boucher.