The Hurricanes have acquired Dominik Bokk, Joel Edmundson and a 2021 seventh-round pick from the Blues for Justin Faulk and a 2020 fifth-round pick.
Bokk was the No.25 overall pick in the 2018 NHL Draft and is set to play in his second full season with Rögle BK (Swedish Hockey League). Bokk has tremendous speed and hands and is coming off of 23 points (8G / 15A) in 47 games last year.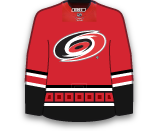 The Blues signed Dominik Bokk to a three-year, entry-level contract.
The Blues traded up to No.25 in this summer's draft to select Bokk. The German left winger tore up Sweden's U20 league, picking up 41 points (14G / 27A) in 35 games before moving to the top league. Playing against men, Bokk had just one goal and one assist in 15 games, but will likely have a full season in that league in 2019.
Source: Jim Thomas 07/12/18, 9:51 am EST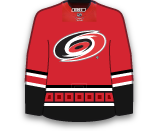 The Blues select Dominik Bokk with the No.25 overall pick (acquired from Toronto).