Send Down
The Lightning have assigned Dumont to Syracuse (AHL).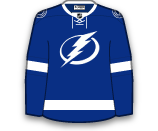 Waiver Move
The Lightning have claimed Dumont off waivers from the Senators.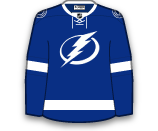 The Senators have activated Dumont from injured reserve.
The Sens did a bit of roster shuffling this morning, activating Dumont while sending down Colin White in favour of Max McCormick. Dumont has just two points in 21 games with the Senators this season.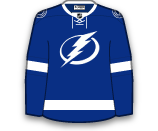 Dumont (undisclosed) will not play Tuesday vs. the Penguins.
Dumont practiced Monday and skated with the fourth line. Guy Boucher is hopeful Dumont will return to the lineup Thursday. The Senators are expected to call up a forward for tomorrow night's game.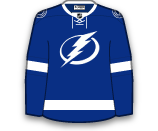 Dumont (undisclosed) was placed on IR on Monday.
Dumont played just 7:04 TOI in the Senators final game before the All-Star break and landed on IR with an undisclosed injury on Monday. His move means that Dumont won't play on Tuesday but is eligible to play Thursday vs. the Ducks.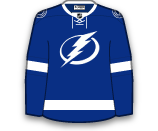 Line Change
Dumont (ankle) will be back in the Senators lineup on Wednesday.
Dumont has missed the last six games but will be back in tonight in Detroit. The 27-year-old has just one assist in 11 games since joining the Senators.
Source: @Media_Sens 01/3/18, 8:05 am EST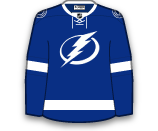 Waiver Move
The Senators have claimed Gabriel Dumont off of waivers from the Lightning.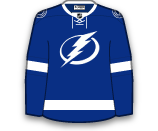 The Lightning have re-signed Gabriel Dumont to a two-year contract extension.
Dumont, 26, split the 2016-17 season between the NHL and AHL. He had just four points (2G / 2A) in 39 games with the Lightning and 10 points (5G / 5A) in 20 games with the Syracuse Crunch. The first year of his contract is a two-way deal and the second is a one-way.
Source: Brent Axe 06/29/17, 9:22 am EST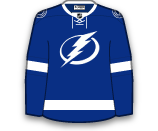 The Lightning have sent Gabriel Dumont to Syracuse (AHL).
The Lightning are entering their bye week, so sending Dumont to Syracuse is a cap move and allows Dumont to play in the AHL while the Lightning are off.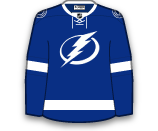 The Lightning recalled Gabriel Dumont from Syracuse (AHL).
Dumont, 26, has picked up five goals and five assists (10 points) in 19 games with Syracuse this season. Dumont's recall likely means that he will make his Lightning debut on Thursday. He previously appeared in 18 NHL games, collecting one goal and two assists with the Canadiens.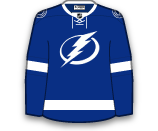 The Canadiens have sent Gabriel Dumont to Hamilton (AHL).
Dumont has four shots and a minus-1 rating while averaging 9:07 TOI in three games during his recall. The 24-year-old returns to Hamilton where he has 12 goals and 15 assists (27 points) in 40 games.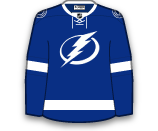 The Canadiens recalled Gabriel Dumont from Hamilton (AHL) on Tuesday.
Dumont, 24, has registered 12 goals and 15 assists (27 points) in 40 games with Hamilton this season. He has one goal and twi assists in 15 career NHL games. He skated as the extra forward in Habs practice on Wednesday, so don't expect him to be in the lineup on Thursday.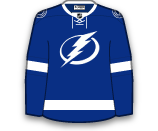 The Habs have sent Gabriel Dumont to Hamilton (AHL).
Dumont failed to record a point in two games with the Candiens. He returns to Hamilton where he has four assists and 20 penalty minutes in 12 games.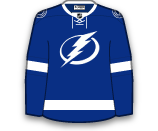 #habs Gabriel Dumont called up from Hamilton
Dumont has recorded two assists in eight games with the Habs this season.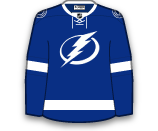 #Habs send Dumont and Tinordi to Hamilton.
Dumont had two assists in eight games with the Canadiens this season. This likely means Brandon Prust is ready to return tomorrow after sitting out the Habs last eight games with a shoulder injury.
Source: Arpon Basu 03/29/13, 6:49 am EST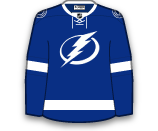 Robert Mayer and Gabriel Dumont have been called-up from Hamilton. They should be in Montreal for tomorrow's practice.
Dumont scored 13 goals and 22 points in 55 games with the Hamilton Bulldogs. Expect him to play on a checking line tomorrow.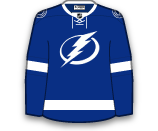 MONTRÉAL -- The Montreal Canadiens announced Tuesday that forward Gabriel Dumont has been assigned to the AHL Hamilton Bulldogs. The 21-year old centreman played in four of the team's six preseason games.
No immediate fantasy hockey value in the AHL.