Line Change
Haas will be a healthy scratch on Tuesday.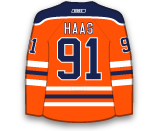 Call Up
The Oilers recalled Gaetan Haas from Bakersfield (AHL).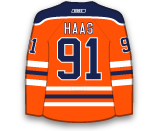 Send Down
The Oilers have assigned Gaetan Haas to Bakersfield (AHL).
Haas had one assist in his first five career NHL games after coming over from Switzerland this offseason. He will swap spots with Sam Gagner, who comes up from Bakersfield.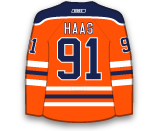 Signing
The Oilers have signed Gaëtan Haas to a one-year deal worth $925K.