Signing
The Blackhawks have agreed to terms with Lance Bouma on a one-year deal.
Bouma, 27, is a big forward (6-foot-2 / 208 lbs) that likes to play a physical game, but has some offence to go along with it. Since registering 34 points (16G / 18A) in 2014-15, Bouma has just 14 points (5G / 9A) in 105 games over the last two seasons. Bouma has averaged 2.6 hits per game over the last four seasons and will bring size and physicality to the Blackhawks' fourth line.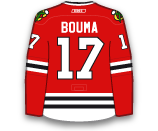 Buyout
The Flames placed Lance Bouma on waivers for the purpose of a buyout.
Bouma, 27, was set to enter his final season of a three-year deal that carried a $2.2M cap hit. Bouma's buyout will save the Flames $1.53M against the cap in 2017-18. The hard-hitting winger had just seven points (3G / 4A) in 61 gams last season nd just 67 points (27G / 40A) in 304 career NHL games.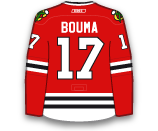 Bouma (upper-body) will return to the Flames' lineup on Thursday.
Bouma has been sidelined by an upper-body injury since November 5th, but will be back in the lineup in Arizona. Bouma will replace Kris Versteeg, who is dealing with his own upper-body ailment. The heavy-hitting winger has one assist in 13 games this season.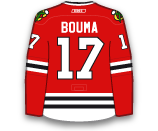 Bouma (upper-body) will not play on Sunday.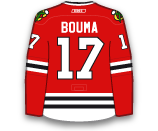 Bouma will miss the rest of the regular season with a pulled oblique.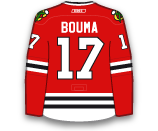 Bouma will be a healthy scratch tonight.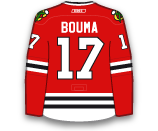 Bouma is out indefinitely with a lower-body injury.
Bouma has only appeared in 11 games this season and he continues to be plagued by injuries. He suffered a laceration to his leg in the third period of Monday's game and will miss at least a couple of weeks.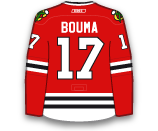 Bouma (leg) has been activated from IR; expected to be in the lineup on Tuesday.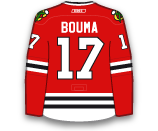 Bouma (leg) will travel on the Flames' upcoming road trip.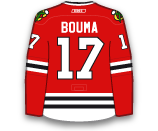 Bouma (leg) is practicing for the second straight day.
Bouma has been out since October 13th with a broken fibula, but was on the ice for the second straight day. He is not expected to play until next week at the earliest, but it is a good sign for the Flames that he is nearing a return.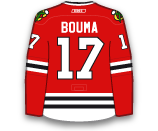 Bouma will miss three moths with a broken fibula.
Bouma suffered a broken fibula on Tuesday night and is expected to miss three months. With Bouma out until mid-January, the Flames will move him to IR and recall a forward from Stockton (AHL).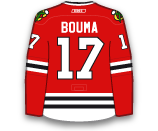 Bouma left Wednesday's game with a lower-body injury and did not return.
Bouma was spotted leaving the building with crutches and a walking boot, which is obviously not a good sign for Bouma. The big forward played just 7:36 before retiring from the contest. Expect an update on Wednesday.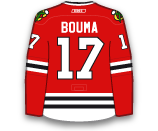 Signing
The Flames have signed Lance Bouma to a three-year contract extension worth $6.6M.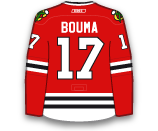 Bouma (upper-body) remains day-to-day.
Bouma missed the final two games of the regular season and missed Monday's practice as well. His absence suggests that he won't be available for game 1, but the Flames have an abundance of young forwards on the roster right now, so they'll have no problem putting a quality product on the ice.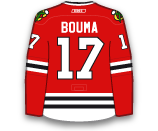 Lance Bouma is ill and is very doubtful for tonight's meeting with the Lightning.
T.J Galiardi will re-enter the lineup and Lee Stempniak is expected to play despite being ill as well. Bouma has two goals and five assists in 37 games, he is not a legitimate fantasy option.
Source: @NHLFlames 01/3/14, 8:44 am EST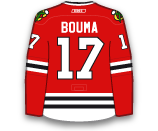 #Flames lines this morning: Kostopoulos-Bouma-Jackman
Bouma draws back into the lineup tonight. He has a goal and three points in 25 games played.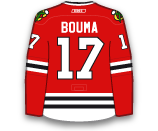 Butler and Bouma in for #Flames
Bouma draws back into the lineup for the first time since March 4th. He has a goal and three points on the season.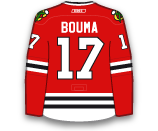 Chris Butler, Blair Jones, Lance Bouma & Tim Jackman all on the ice this morning. All of them hope to return to the lineup soon.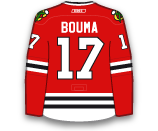 Bouma and Jackman very close as well.
Expect Bouma back into the lineup shortly. The rookie scored a goal and three points in 23 games.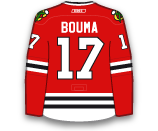 Doesn't sound like Stempniak and Bouma will play tonight;
Expect Bouma to miss another couple of games. He has a goal and three points in 23 games.