Line Change
Radil will draw into the Sharks lineup on Saturday.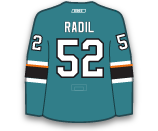 Line Change
Radil will draw back into the Sharks lineup on Tuesday.
Radil did not record an NHL point during his NHL debut but has posted solid numbers in the AHL and KHL. Radil will replace Antti Suomela on the Sharks fourth line.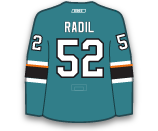 Call Up
The Sharks have recalled Lukas Radil from San Jose (AHL).
Radil is a 28-year-old forward who spent the previous three seasons in the KHL. Radil has picked up just six points (1G / 5A) in 11 AHL games this season and likely won't get into a game during his call-up.