Released
The Canadiens and Mark Streit have mutually agreed to terminate his contract.
Streit only appeared in two games with the Canadiens and has agreed to terminate his contract after clearing unconditional waivers. The 39-year-old's NHL career just might be over at this point.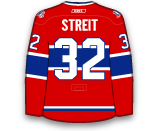 Waiver Move
The Canadiens have placed Mark Streit on waivers.
Streit was a healthy scratch for the last two games and was placed on waivers this afternoon, so it looks like his time with the Canadiens will be cut short after just two games. At this point, letting Andrei Markov walk in favour of fellow veteran Streit isn't looking so good for Montreal.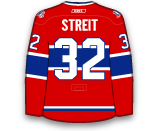 Line Change
Streit will be scratched vs. New York on Sunday.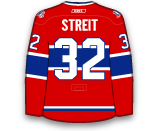 Signing
The Canadiens signed Mark Streit to a one-year contract worth $700K.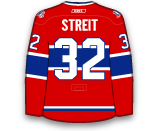 Line Change
Streit will be scratched on Thursday.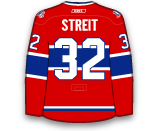 Streit (lower-body) is on the ice for warmups; expected to be in the lineup in Philadelphia.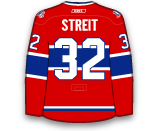 Streit (lower-body) will be a game-time decision on Wednesday.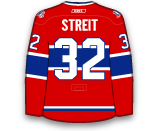 The Penguins have acquired Mark Streit from the Lightning for a 2018 4th Round Pick.
Streit was a member of the Tampa Bay Lightning for all of 45 minutes before being flipped to the Penguins for a draft pick. The Lightning move was a salary cap move, but the Penguins really need help on the back-end because of the long-term injuries to Olli Maatta and Trevor Daley. He still brings a decent offensive punch and can play the second power play unit with Justin Schultz.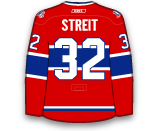 The Lightning have acquired Mark Streit from the Flyers for Valtteri Filppula, a 2017 4th round pick and a conditional 7th round pick in 2017.
Streit is an expiring contract with a large cap-hit that need to be moved in order for the Flyers to take on another large cap-hit in Valtteri Filppula. Streit is getting up there in age, but still has a lot to bring in terms of offence and power-play capability. Streit comes in with five goals and 16 assists (21 points) in 49 games this season.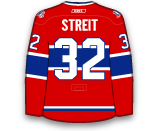 Streit (shoulder) practiced on Wednesday but won't play Thursday.
Streit has been sidelined since December 11th and is nearing a return, but it won't come Thursday vs. the Canucks. Monitor his status as the Flyers head into their weekend back-to-back with the Bruins and Capitals.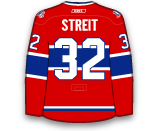 Streit will miss two weeks with a shoulder injury.
Streit suffered a sprained shoulder during the Flyers' overtime win in Detroit on Sunday. Streit will miss approximately two weeks, but luckily for the Flyers, they're expected to get Shayne Gostisbehere back in the lineup on Wednesday.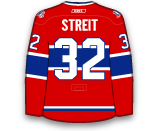 The Flyers have activated Mark Streit (pubic plate detachment) from LTIR.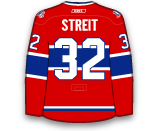 Streit has been placed on LTIR; expected to miss six weeks with pubic plate detachment.
While I'm not entirely sure what a pubic plate detachment is, it doesn't sound very good for Streit. The veteran defenseman is expected to undergo surgery this weekend and should miss six weeks. With Streit out, the Flyers have recalled Shayne Gostisbehere from Lehigh Valley (AHL).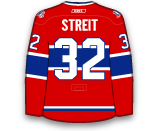 Streit will not play on Saturday due to an illness.
Streit is day-to-day with an illness. Oliver Lauridsen has been recalled and will replace Streit this afternoon. Expect Streit to be back in the lineup next Wednesday in Pittsburgh.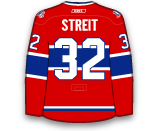 The Philadelphia Flyers have traded a fourth round pick in the 2014 NHL Draft to the New York Islanders in exchange for the negotiating rights to Mark Streit.
Streit played four seasons with the Islanders, missing an entire campaign in 2010-11 due to a shoulder injury. The Swiss defenceman was remarkably consistent for the Isles when he played, averaging 10 goals and 36 assists per season, and he served as captain the past two seasons. For his career, he's scored 65 regular season goals and 223 assists in 491 games, with 248 penalty minutes.
Source: CBC 06/12/13, 2:18 pm EST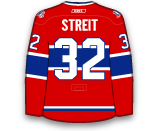 Hot Streak
#IslesStats: Mark Streit is on a four game point streak with 1 goal and 5 assists. He leads all #Isles defensemen with 40 points.
Despite a minus-24 rating, Streit has been pretty productive for the hapless Isles. Excluding his lost season, this year marks the fourth consecutive season where he hit 40 points.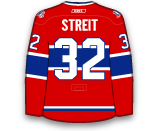 Mark Streit was simply outstanding in his first real game in 17 months. He quarterbacked a potent powerplay(3 for 6) and was everywhere defensively finishing with a goal, two assists, and a team high 23:44 of ice time in the Islanders 6-2 drubbing of the Devils "B" (ish) squad.
This performance should help concerns over his healthy die down. Two years ago, Streit 11 goals and 49 points while quarterbacking the PP. With an improved team, look for the Swiss captain to at least hit those totals.