Boedker will draw into the Senators lineup on Thursday.
Boedker has been scratched for the last two games but will replace Bobby Ryan (undisclosed) in the lineup on Thursday. Boedker has just six goals and 27 assists (33 points) in 69 games this season.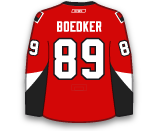 Boedker is expected to be a healthy scratch on Sunday.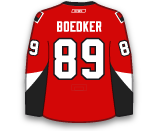 Boedker (abdomen) returns to the Senators lineup on Monday.
Boedker has missed the last seven games but is ready to play Monday in Chicago. Boedker will replace Darren Archibald and skate on the Senators fourth-line. He had 28 points (6G / 22A) in 51 games before getting hurt.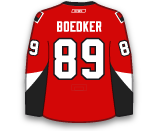 Boedker (mid-body) is week-to-week.
Boedker was moved to IR with a mid-body injury that he suffered in Pittsburgh last Friday. Boedker is expected to miss a couple of weeks, so look for Rudolfs Balcers to stick with the Senators for the foreseeable future.
Source: @Senators 02/6/19, 8:31 am EST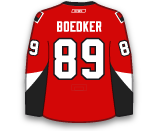 The Senators have acquired Mikkel Boedker, Julius Bergman and a 2020 sixth-round pick from the Sharks for Mike Hoffman, Cody Donaghey and a 2020 fifth-round pick.
Since signing a four-year, $16.0M deal with the Sharks two years ago, Boedker has recorded just 25 goals and 38 assists (63 points) in 155 games. This comes on the heels of a four-year stretch in which he averaged 20 goals and 32 assists (52 points) per 82 games. Boedker has great speed, but will have an extremely difficult time replacing Hoffman's production.
Source: @Senators 06/19/18, 9:22 am EST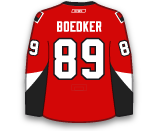 Boedker (undisclosed) is expected to be activated from IR and play on Monday.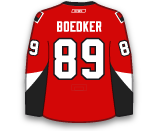 Boedker (undisclosed) will not play on Saturday.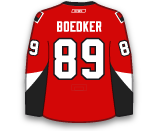 Boedker will be a healthy scratch on Thursday.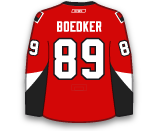 The Sharks have signed Mikkel Boedker to a four-year deal worth $16 million ($4.0M AAV).
After spending the first seven and a half years with the Coyotes, who drafted him eighth overall in 2008, Boedker was traded to the Avalanche at the trade deadline and has now signed with the Sharks. The 26-year-old is coming off of a 17-goal, 34 assist (51 points) season and now he joins a Sharks team that made it to the Stanley Cup Finals last season.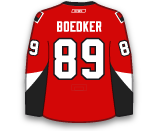 The Avalanche have acquired Mikkel Boedker from the Coyotes for Alex Tanguay, Conner Bleackley and Kyle Wood.
Boedker, 26 spent the first eight seasons of his NHL career with the Coyotes, picking up 39 points (13G / 26A) in 62 games this season and 213 career points (80G / 133A) in 445 games with the Yotes. He is expected to slide right in for Tanguay in the Avs' top-6.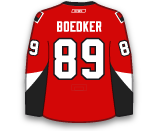 Boedker could move to the point on the Coyotes' power-play in 2015-16.
Arizona is trying to replace Keith Yandle on the power-play after trading him to New York last March. Bodega has never played the point in the NHL, but used to play there alongside Oliver Edman-Larsson when they were both in the AHL. Boedker could be a good fit on the blueline and it could lead to more power-play points for the 25-year-old.
Source: Dave Vest 09/23/15, 9:46 am EST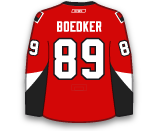 The Coyotes signed Mikkel Boedker to a one-year, $3.75M contract extension.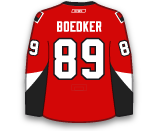 Boedker (splenectomy) will not return this season.
Boedker has been out January 18th and GM Don Maloney confirmed on Sunday that he will miss the remainder of the season after rupturing his spleen. He finishes the year with 14 goals and 14 assists (28 points) in 45 games.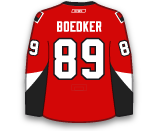 Boedker had successful surgery to remove his injured spleen; recovery is expected to be 4-6 weeks.
Boedker injured his spleen in the game against Winnipeg on Sunday and had it removed on that night. Boedker, who has 14 goals and 14 assists (28 points) in 45 games will be out of the Coyotes lineup for at least one month.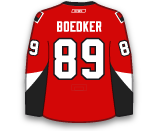 Boedker is week-to-week with an upper-body injury.
Boedker suffered an upper-body injury in Winnipeg last night and will miss at least a couple of weeks as a result. As of last night, Boedker had played in 257 consecutive games, a streak that is obviously going to come to an end. With Boedker out, expect Martin Erat to get back into the lineup on Tuesday.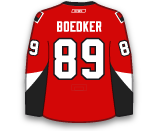 The Phoenix Coyotes have re-signed left wing Mikkel Boedker to a two-year contract with an annual average of $2.55 million.
Boedker had 26 points (seven goals) in 48 games last season. The 23-year-old from Denmark played 82 games with the Coyotes in 2011-12, scoring 24 points (11 goals). He has 95 points in 256 career NHL games. Boedker was chosen 8th overall by the Coyotes in the 2008 NHL entry draft.
Source: NHL.com 09/9/13, 6:53 am EST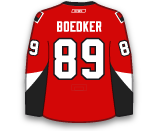 The hard work paid off for Boedker, who was awarded a spot on the Coyotes roster as the team prepares for Saturday's opening game of the season in San Jose.
Boedker could be primed for a more offensive role following a few years of shuffling between the AHL and NHL. Last season he scored four goals and 14 points through 34 points. Look for around 30-40 points over a full season.
Source: AZ Central 10/5/11, 2:19 pm EST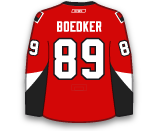 GLENDALE, ARIZONA – Phoenix Coyotes General Manager Don Maloney announced today that the Coyotes have re-signed forward Mikkel Boedker to a two-year contract. As per club policy, terms of the deal were not disclosed.