Holland appears to be a healthy scratch tonight with Tyler Bozak (hamstring) returning to the lineup.
Holland goes from first-line centre to healthy scratch in one game. In four games since coming over from the Ducks, Holland registered one goal on five shots. He will likely cycle in-and-out of the lineup with the Maple Leafs getting healthy.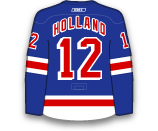 Trade
The Anaheim Ducks have traded Peter Holland and Brad Staubitz to the Toronto Maple Leafs for Jesse Blacker, a conditional-third round pick and seventh round pick .
Holland was the 15th overall pick in the 2009 NHL Draft. He is a skilled offensive centre that will address the need for a centre on an injury riddled Maple Leafs roster. Holland will fly to Toronto immediately and is expected to be in the lineup tonight. The third round pick becomes a second if Holland plays 25 games with the Maple Leafs. He has one goal in four games this season.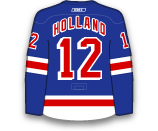 The Ducks have recalled Peter Holland from Norfolk (AHL).
Holland has one goal in four games with the Ducks this season. In his time in Norfolk he posted four goals and two assists in nine games.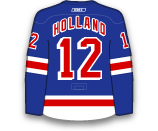 Ducks have recalled center Peter Holland from AHL Norfolk.
Holland has three goals and one assist in five games with Norfolk this season. In 21 games with Anaheim last season he scored three times while adding two assists.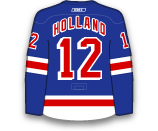 Ducks call up eight: Mat Clark, Max Friberg, John Gibson, Nate Guenin, Jordan Hendry, Peter Holland, Hampus Lindholm, Harry Zolnierczyk.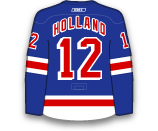 Ducks re-assign Peter Holland to Norfolk.
Holland had 5 points in 21 games with the Ducks.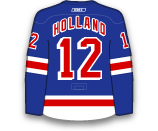 Great time with the Ducks! Hopefully I'll be back but for now back to "The Cuse". Over/ under its snowing there right now just to rub it in?
Holland goes back to the AHL following the team claiming Niklas Hagman. He scored a goal over his first four NHL games.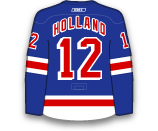 Injury
Holland could make his NHL debut as Nick Bonino is saddled with a knee injury
Bonino was held scoreless in his only game with the Ducks this season. Look for him to return to Syracuse when he gets healthy.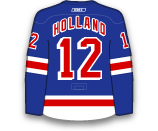 ROSTER MOVE: #NHLDucks have recalled C Peter Holland from AHL @SyracuseCrunch & he is with the team in Detroit today.
Holland impressed during preseason and gets a call with the injury to Nick Bonino. Look for him to skate with Brandon McMillan and Devante Smith-Pelly.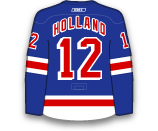 In talking about Holland, Carlyle said "it's not if he's going to play in the NHL, it's going to be when." "He wasn't going to play the 12-plus minutes here so it's better for him to battle-test himself in the American Hockey League and prove that he's the best player for the Syracuse hockey club. We'll have people monitor his growth and his development and the way he is playing.
Sounds like Holland will be the first callup should anyone from the third line or up get injured. Last season, the former 15th overall pick scored 37 goals and 88 points for the Guelph Storm of the OHL. Look for him to continue his development with the Syracuse Crunch.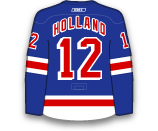 The Ducks have made the following roster moves. Assigned to Syracuse (American Hockey League): Nick Bonino – Center, Mat Clark - Defenseman, Nicolas Deschamps – Left Wing, Peter Holland – Center, Kyle Palmieri – Right Wing, Dan Sexton – Right Wing, Sean Zimmerman - Defenseman
No immediate fantasy hockey value while playing in the AHL.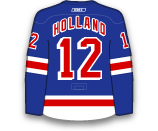 "In reevaluating where our young players were last night I thought he was the top of the class," Carlyle said. "He didn't change his style or what he brings. He was involved and around the puck. That's what impressed me the most."
The former Guelph Storm standout certainly helped his standing with the organization, vaulting himself above top prospects like Emerson Etem and Kyle Palmieri.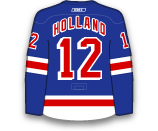 Holland arrives at his third training camp with a different mindset. There will be competition for the third- and fourth-line center spots but the Toronto native isn't concerning himself with how close he is to the NHL.
Holland likely won't make the team out of training camp as he continues to hone his two-way play. The former 15th overall will likely become a defensive specialist if he ever makes the big club.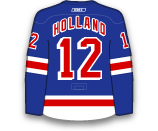 #NHLDucks have recalled the following @SyracuseCrunch players: F Palmieri, Maroon, Holland, Green, Deschamps; D Clark, Guenin; G Bobkov