Signing
The Blackhawks have signed Philip Holm to a one-year contract.
After playing in Sweden from 2012 to 2017, Holm came to North America in 2018. He started the year with Vancouver, where he had 29 points (11G / 18A) in 42 games in Utica (AHL). He ended up being traded to the Golden Knights, posting nine points (1G / 8A) in 21 games with Chicago (AHL). The 27-year-old went to the KHL for the 2019 season and had 26 points (7G / 19A) in 61 games. The 27-year-old provides the Blackhawks with some D-depth but will likely start 2020 in the AHL.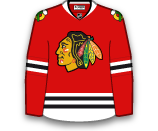 Trade
The Golden Knights have acquired Philip Holm from the Canucks for Brendan Leipsic.
Holm played three seasons in the Swedish Elite League before signing an entry level contract with the Canucks this past off-season. The 26-year old has some offensive upside from the blue line, registering 29 points (11G/18A) in 42 games with Utica (AHL) this season. He even saw some time on the Canucks' top powerplay unit in his lone NHL game this year. Holm will join Chicago (AHL) for the time being.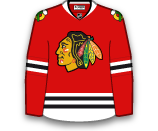 Call up / Send down
The Canucks have recalled Phillip Holm from Utica (AHL).