Kesler (undisclosed) is on the ice for warmups; expected to play Tuesday in Los Angeles.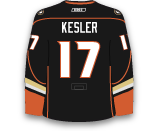 Kelser (undisclosed) will be a game-time decision on Tuesday.
Kesler has recorded three goals and one assist in 12 games this season, but could be out of the lineup on Tuesday. The Ducks recalled Chase De Leo from San Diego (AHL) and he would draw into the lineup if Kesler and Ryan Getzlaf can't go.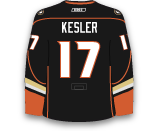 Kesler (hip) will be a game-time decision on Wednesday.
Kesler was surprisingly skating on the Ducks second line in Wednesday's morning skate and is officially listed as a game-time decision. Kesler has not been medically cleared to play, but that could come later today. Keep an eye on Kesler's status as the Ducks hit the ice for warmups at 9:30pm ET.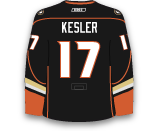 Kesler (hip) is not expected to be ready for the start of the regular season.
Kesler joined his teammates for Sunday's practice but still has not been cleared for contact. Head coach Randy Carlyle said Kesler is unlikely to play in the season opener on October 3rd, which means Sam Steel could get an early look on the second or third line. Kesler is in the midst of a slow build-up after hip surgery in 2017.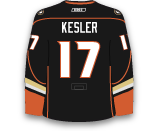 Kesler (undisclosed) will not play in Saturday's game against the Wild.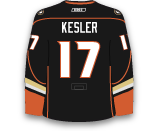 Kesler (hip) says that he will make his season debut on Wednesday.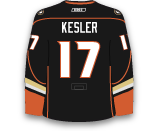 Ducks are hopeful to have Kesler (hip) back by Christmas.
Kesler underwent offseason hip surgery on June 8th and Ducks' General Manager Bob Murray hopes that Kesler will be back by Christmas, but added that there is no official timetable on his return. With Kesler out, Antoine Vermette could play with Andrew Cogliano and Jakob Silfverberg, while Rickard Rakell has also shifted back to centre to start training camp.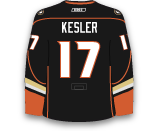 Kesler (personal) will return to the Ducks lineup on Monday.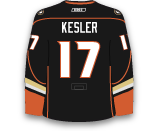 Kesler (personal) will not play on Thursday vs. the Maple Leafs.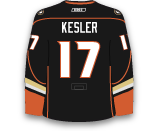 Kesler (elbow) was given Wednesday off; expected to play on Friday.
Kesler was held out of Wednesday's contest as he rested up an elbow injury. He is expected to be back in the lineup on Friday against the Avalanche. With Kesler likely back-in, expect Emerson Etem to take a seat.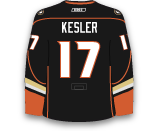 Kesler (elbow) took part in the morning skate; game-time decision.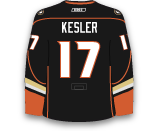 General
Kesler will not have a hearing for his hit on Derek Dorsett on Tuesday.
Kesler appeared to catch Dorsett knee-on-knee. Dorsett left the game and did not return, but as of now, Kesler will not face any supplementary discipline for the hit.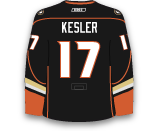 The Ducks have acquired Ryan Kesler and 2015 third-round pick from the Canucks for Nick Bonino, Luca Sbisa, the 24th overall pick and the 85th overall pick in this year's draft.
Kesler scored 25 goals and 18 assists (43 points) but was a career worst minus-15 in 77 games this season. Kesler has spent his entire 10-year career with the Canucks but will now move the Anaheim where he will likely centre the second line behind Ryan Getzlaf. This trade makes the Ducks a much more difficult team to play against, especially come playoff time. Kesler will turn 30 in August and is signed through the next two seasons at a $5 million dollar cap-hit.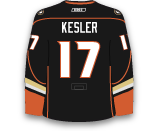 Kesler (knee) will return to the Canucks lineup Sunday.
Kesler has missed the last four games since injuring his knee on March 12th. Expect Jordan Schroeder to sit with Kesler returning. He should centre the second line as usual and skate with the Sedin's on the first power-play unit.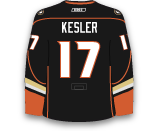 Kesler (knee) is on the ice for Canucks practice.
Kesler is skating on a line with his regular linemates Chris Higgins and and Jannik Hansen. He was expected to miss at least a "couple of weeks" and has been out for nine days. Skating on his regular line would suggest that he could be back in the lineup on Sunday. Expect a full update after practice.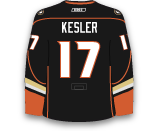 Kesler will miss "at least a couple of weeks" with a sprained knee.
Kesler was injured in a knee-on-knee collision with Jets forward Jim Slater on Wednesday. Kesler could return for the end of the regular season, but he will miss at least two weeks. The Canucks are just four points out of the final playoff spot in the West, but it will be hard for them to get in with their emotional leader on the sideline.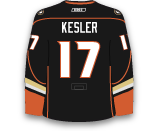 Kesler will miss the rest of the Vancouver Canucks road trip, heading back to Vancouver to have his knee further evaluated.
Kesler left Wednesday's 3-2 shootout win over the Winnipeg Jets in the second period after a knee-on-knee hit from the Jets' Jim Slater. Kesler was seen wearing a brace after the game and is expected to be out for a while. In 67 games with Vancouver this season the 29-year-old has 22 goals and 18 assists. A tough season is about to get a little more difficult for the Canucks.
Source: TSN.ca 03/13/14, 6:05 am EST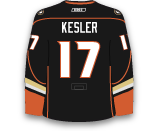 Kesler (hand) will play vs. the Wild.
Kesler was a full participant in Thursday's practice, so his return vs. the Wild was expected. Kesler missed one game with a hand injury, but will return tonight. He has become talks of a potential trade, so tonight could be his last home game as a Canuck. He is expected to centre Vancouver's second line.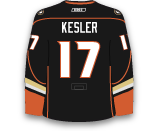 Kesler (hand) practiced with Canucks today and expects to play on Friday.
Kesler missed Wednesday's game with a hand injury that he suffered in Sochi. He participated in practice on Thursday and is probable to play vs. the Wild. Kesler's name has surfaced on the trade market, so Friday could potentially be his last with Vancouver.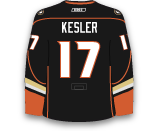 Kesler (hand) will not play tonight, he is listed as day-to-day.
Canucks head coach John Tortorella would not divulge the severity of Kesler's hand injury. When asked about MRI results, he said that Kesler is "day-to-day." Tortorella also said that if "Kesler could play, he would play", which suggests that the hand injury is relatively serious. Consider Kesler questionable for Friday's game as well.