Line Change
Kesler a go tomorrow.
Set your lineup accordingly.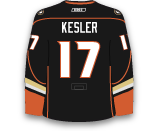 Line Change
Kesler centring a line with Hodgson and Higgins at practice.
Kesler practiced with his expected line, indicating he will return for tomorrow's game when the Canucks host the New York Rangers. He skated very hard over the weekend and could play in all situations.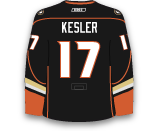 Ryan Kesler said he's gone from week-to-week to day-to-day.
Kesler is having some discomfort skating but otherwise feels almost there. His replacement, Cody Hodgson, has one goal through his first two games which could help ease Kesler back. Expect him back within a week.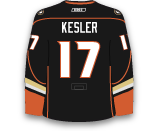 Kesler had marathon am skate in CLB. Still discomfort in hip. "Unless a miracle happens, I won't be playing on this trip."
GM Mike Gillis claimed Kesler would return on either October 15th or the 18th. With the 15th a part of their current road trip, look for the 18th at home against the Rangers as his earliest expected day back.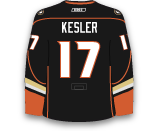 Kesler out there practising with team.
Kesler continues his recovery and should return sometime in November. Due to his missed time, look for a ceiling of 30 goals and 60 points.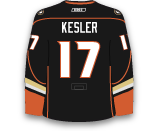 Kesler took a quick twirl to test hip. Off now.
The 'twirl' was actually part of his recovery. Expected to be out until November, the second line center should be a welcome addition to a banged-up Canucks team. Feel free drafting him from the third round on.
Source: Ben Kuzma 09/27/11, 12:09 pm EST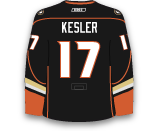 Coach Vigneault said Raymond and Kesler are out indefinitely
Kesler out indefinitely is likely obfuscating his actual injury news. A week ago, Kesler admitting to not fully recovering but did not express the exact extent of his injury.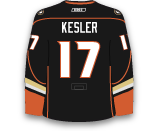 Ryan Kesler just sat down with us. He says he's still not 100 percent (hip).
Kesler proved last playoffs he can play through pain but is less effective offensively. Stay tuned for further reports as his injury could be the difference between a 40 and 30-goal output. If it becomes the latter, one would have to question taking Kesler in the second through fourth round.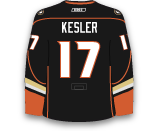 Ryan Kesler may not be ready to start the season after hip surgery last week. Kesler underwent his second hip labral surgery in four years last Monday. His recovery time is 10-12 weeks, which could leave him out of the lineup until mid-October.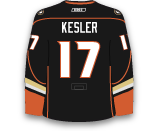 "He has been through a lot and fought through a lot. This time of year, you lay it on the line, no matter what you're going through and he has continued to do that.