The Flyers recalled Phil Varone from Lehigh Valley (AHL).
Varone continues to put up impressive numbers at the AHL level, collecting 11 goals and 17 assists (28 points) in 22 games this season. This is one year after leading the Phantoms with 70 points (23G / 47A) in 74 games. Varone could get a chance to make his Flyers debut on their five-game road-trip.
The Capitals have recalled Riley Barber from Hershey (AHL).
The Sabres have recalled Scott Wedgewood from Rochester (AHL).
Wedgewood has gone 8-4-0 with a 2.91 GAA and .907 SV% in 14 games with Rochester this season. With Carter Hutton out with an upper-body injury, look for Wedgewood to backup Linus Ullmark on Saturday.
The Hurricanes have recalled Alex Nedeljkovic from Charlotte (AHL).
Nedeljkovic is expected to serve as Petr Mrazek's backup on Friday with Curtis McElhinney out with an undisclosed injury. Nedeljkovic, was a second-round pick in 2014, and has performed well in the AHL this season. The 22-year-old is 12-4-0 with a 2.94 GAA and .890 SV% in 18 games with the Checkers.
The Sabres have recalled Matt Tennyson from Rochester (AHL).
Tennyson has just three points (1G / 2A) in eight games with Rochester this season. There's no indication whether or not he will be in the Sabres lineup on Saturday but he carries no fantasy value regardless.
The Penguins have recalled J-S Dea rom Wilkes-Barre/Scranton (AHL).
Dea has picked up two assists in two games since joining Wilkes-Barre/Scranton after being claimed off of waivers from New Jersey. Dea returns to the NHL, where he had five points (3G / 2A) in 20 games earlier this year.
The Rangers recalled Matt Beleskey from Hartford (AHL).
Beleskey was sent down earlier in the week because the Rangers had five days off but was always expected to return to the big club. Don't expect much from the 30-year-old who has just 10 points (3G / 7A) in 15 AHL contests this season.
Source: @NYRangers 12/7/18, 9:22 am EST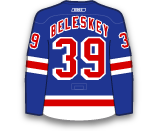 Call Up
The Hurricanes have recalled Saku Maenalanen from Charlotte (AHL).
Send Down
The Oilers have assigned Patrick Russell to Bakersfield (AHL).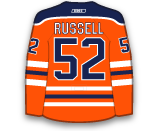 The Oilers have recalled Cooper Marody from Bakersfield (AHL).
The Bruins have sent Connor Clifton to Providence (AHL).
The Red Wings have recalled Brian Lashoff from Grand Rapids (AHL).
Lashoff has picked up three assists in 17 AHL games this season and has been recalled from the AHL to serve as an extra defenseman on Thursday. If he ends up playing in Toronto, Lashoff would replace Luke Witkowski.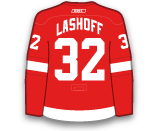 The Blue Jackets have recalled Gabriel Carlsson from Cleveland (AHL).
Carlsson, 21, has picked up seven points (1G / 6A) in 18 games with Cleveland this season. The 2015 first-round pick (No.29 overall) has just three assists in 17 career NHL games.
The Golden Knights have recalled Reid Duke from Chicago (AHL).
Duke, 22, was the first Golden Knight ever and he is one-step closer to his NHL debut after replacing Daniel Carr on the active roster. Duke has six goals and seven assists (13 points) in 22 games with Chicago this season.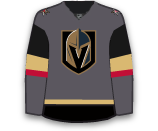 Send Down
The Golden Knights have sent Daniel Carr to Chicago (AHL).
Carr recorded one goal in six games with the Golden Knights during his call-up but returns to the AHL with Reid Duke coming the other way. Carr has 22 points (9G / 13A) in 16 games with Chicago.
Send Down
The Canucks have loaned Sam Gagner to Toronto (AHL).
Send Down
The Panthers have assigned Michael Hutchinson to Springfield (AHL).
Hutchinson came up to serve as James Reimer's backup while Roberto Luongo was out. With Luongo set to return on Tuesday, Hutchinson heads back to the AHL.
The Kings have sent Sheldon Rempal to Ontario (AHL).
Rempal has had a nice season in Ontario, leading the team with 20 points (8G / 12A) in 14 games but has no points in seven games with the Kings. Los Angeles claimed Brendan Leipsic off of waivers on Monday, taking Rempal's spot on the roster.
Source: Jon Rosen 12/4/18, 1:31 pm EST
The Islanders have recalled Chris Gibson from Bridgeport (AHL).
Gibson has gone 7-3-1 with a 3.34 GAA and .885 SV% in 14 games with Bridgeport this season. He comes up to serve as Thomas Greiss' backup on Tuesday with Robin Lehner dealing with a minor injury.
The Blues have recalled Jordan Nolan from San Antonio (AHL).
Nolan, who has a career-high of just 10 points, has picked up 15 points (7G / 8A) in 24 games with San Antonio this season. Nolan has been called up because the Blues are currently without Alexander Steen, Robby Fabbri and Jaden Schwartz up front.